"

Thank you Legal Inz for all the patience, detail, explanations and coordination in preparing our Notary Mirror Wills. We truly appreciate your help and comfortable services

"
Sanjaykumar Goyal and Usha Sanjay Goyal
"

A big thank to Legal Inz for such efficient delivery of the documents and service for my Vehicle Power of Attorney

"
Elizabeth
"

I am really impressed with the professionalism of Legalinz staff. You assisted me from start to the end keeping in view the urgency of the task. I will fly home tomorrow with less things to worry about

"
Jawad Kramat
"

This is to let you know that I am very pleased with Legalinz services. When I contacted your company to prepare a Last Will for DIFC, I was a bit aware of using an online legal service. I have to say that you have exceeded my expectations. The initial contact and payment was easy and during the preparation of the Last Will I had a lot of questions which were promptly answered by email. The instructions on what to do when going to DIFC Court were clear which resulted in an easy and speedy process. Thank you

"
Luis Herrera
"

Everything went extremely well and our Property Mirror Wills were duly signed and witnessed. Thank you Legal Inz for dealing with our Wills so efficiently and professionally

"
Keith Wallis and Diane Wallis
"

It was an absolute pleasure to deal with such professional and friendly staff who were highly effective in assisting with the draft of our mirror wills

"
Jill and Gordon Povey
"

I requested the Legal Inz services through the website and found the process to be very simple and easy to follow. The support provided throughout the process was thorough and extremely professional. I will certainly recommend Legal Inz to all my friends.

"
Shajan Thomas
"

I found Legal Inz website to surprisingly simple and easy to follow. This gave me confidence in requesting the DIFC Will and Power of Attorney straight away. The service provided after the request was excellent and I was properly guided throughout the process. I will certainly recommend Legal Inz to friends and anyone visiting the website.

"
Esther Lim, Malaysia
"

We found the online wills form submission process to be seamless and surprisingly easy to follow. The team was practical in their approach to drafting, focussed on delivery and always available to answer any queries. We would certainly recommend Legal Inz to friends.

"
Sunil Kumar Velloth
"

Our Notary wills and DIFC wills are now registered and all the work has been done professionally by Legal Inz. We take this opportunity to thank you, and the service provided was Professional, Seamless, Extremely smooth. Special thanks to Ms.Fizza, for her effective coordination.

"
Thanu Nathan
"

Thanks a lot for your wonderful support, Legal Inz team. We have found the service and legal advice to be thorough, convenient and cost-effective.

"
Bhasker Prasad
"

Thanks for your prompt execution. Thanks for your outstanding service. I appreciate as well your prompt replies to all of my electronic and phone inquiries. I will not hesitate to recommend your services to anyone I encounter in need of any form of legal guidance!

"
Patrick Johnston
"

I found Legal Inz Wills form to be surprisingly simple. The entire process after filling in the form until the signing of my Will was taken care of extremely well. I give full marks for convenience and professional approach. I would certainly recommend this to friends.

"
Kim Thompson
"

Legal Inz provided me an extremely efficient and cost-effective service ensuring that I understand all aspects of estate planning and protection of my assets in the UAE. I would recommend Legal Inz thoroughly.

"
Pushkar Naidu
"

I created my will and powers of attorney with Legal Inz. They saved a lot my time by taking instructions through the website. The lawyers took care of the entire process making it simple and easy. I will surely be back if I need anything further.

"
Liang Chen
"

I contacted Legal Inz by filling in their online form. Once that was done from my side, the entire process of writing my Will was smooth. The lawyers answered all my questions, made all arrangements for the registration of my Will with the DIFC WPR and the whole process was completed without any hassle. I will surely be back if I need any further help.

"
Dr. Bhoopal Reddy - United Kingdom
"

The Legal Inz online form was straight forward and we found it really easy to fill it in. Legal Inz made the entire process of registering my Will and Power of Attorney quite seamless. I am quite happy with the quality of service received. I will be back if I need any other legal assistance

"
G Pranav
"

Thank you for your assistance with the creation of my Will, I have found the whole process very efficient.

"
Steven Parkinson
"

Legal Inz provided us with highly practical advice. We were very pleased with the level of service that we received. The lawyers were always available to answer queries via email or by phone. We were pleasantly surprised at their follow-ups throughout the whole process and the fee charged was highly competitive. We would highly recommend Legal Inz.

"
Emiliano and Liliana Marquesini
"

Legal Inz provided a timely and efficient service while preparing my Will. A nice cost-effective solution for everyone in order to protect their families and UAE assets!

"
Eagle Gu
"

We found the process of writing our wills to be extremely easy. The service provided by Legal Inz is very convenient.

"
Gregor and Marijana Glavac
"

Legal Inz provided us with a timely and efficient legal advice. The entire process was handled in a professional manner and we would recommend Legal Inz.

"
Shivanand R Challamarad
"

Legal Inz handled the process of preparing my UAE Will very efficiently. The service was prompt and professional. I would certainly recommend Legal Inz.

"
Balakrishna Salehittal
"

I got in touch with Legal Inz by sending a simple enquiry through the website. They got in touch with me shortly afterwards and made the whole process of writing our UAE wills really convenient. The only time we had to step outside our residence was to sign the wills before the notary public.

"
Venkataraman Subramanian
"

Legal Inz helped us with our UAE wills. The advice was appropriate and we found the overall service to be very convenient and reliable. All went well with reference to notarizing in UAE as well.

"
Milan and Preeti Kothari
"

I felt that I should write to thank you and the team at Legal Inz for writing our UAE wills and advising us. We found the service very convenient and the lawyers handled the entire process highly professionally. You gave us useful advice about the notary as well which we would not have known as we do not live in the UAE. Thank you very much.

"
Ian and Janet Dooge
"

Legal Inz Law firm helped me to do my Will. I was impressed with the process they adopted, and the explanations and guidance they provided on all aspects. What I imagined to be a difficult matter to accomplish turned out to be fairly easy. Thanks to Legal Inz and their user friendly approach.

"
Dennis A Soares
3 Simple Steps
Step 1

Fill in our simple form in less than 10 minutes

Step 2

Our lawyers prepare your Will(s) in 3 working days for your review

Step 3

We finalise/send your Will(s) with full instructions for signing
To complete your offshore Will(s), our simple form requires you to answer a few questions such as:1. Names of your family2. Who will get your property in the offshore jurisdiction3. Who will act as guardian for your children (if relevant)Filling in our form is completely free. You will only be required to make payment upon completing the form if you wish to go ahead with preparing the wills.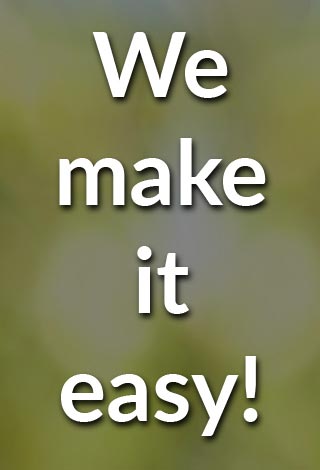 We Come to You
Many of our expat clients are working couples and do not find spare time during the week days for various important personal issues. These clients have shown great interest in putting in place their Wills in the UAE.
Given the demand, we have launched exclusive service to help our clients write their Wills in the UAE. Our specialist lawyers are now happy to meet you at your preferred location on Saturdays. The lawyers are glad to answer any queries you have in relation to the UAE in the UAE and take instructions for preparing your Will on the spot.
Offshore Jurisdictions we cover
Australia
Austria
Bahamas
British Virgin Islands (BVI)
Cyprus
India
Isle of Man
Jersey
Malaysia
Mauritius
New Zealand
United Kingdom
United States
Saint Lucia
Singapore
Why Choose Legal Inz?
Our online service is developed and maintained by experienced lawyers.
Our service includes any number of (free of cost) amendments to your Will within the first six (6) months of finalising the draft, should you change your mind or your personal circumstances change.
You will complete the process of finalising your draft Will in the comfort of your home without visiting a lawyer.
Your draft Will can be sent to you within three business days.
We offer lifetime client support.

Your personal information is kept secure and private. This website uses up to a 256-bit, high-grade SSL to transmit all personal information.

Legal Inz strives to meet the needs of all of our customers. If you are not completely satisfied with our services, please contact us.